Artfest Kingston 2019
Summer Art & Craft Festival
June 29 - July 1, 2019
Saturday 10am-6pm, Sunday 10am-6pm and Monday 10am-6pm
200 Artists • Live Music • Poetry • Artfest Kids Program • Craft Beer & Wine Tent • First Nations Art Pavilion • 100ft Art Mural * Live Theatre • Food Trucks
FREE admission. Donations appreciated.
Our 2019 Festival Theme: A World of Wonder
Located in beautiful City Park, Kingston. 200+ Artists and Artisans from across Ontario and Quebec are in Kingston for THREE days starting Saturday through to Monday, Canada Day. Walk the shady paths throughout the park. Enjoy outstanding pottery, glass, wood, jewellery, gourmet food, live music, art workshops and live outdoor theatre, poetry and more! Plan your weekend!
The festival theme this year is 'A World of Wonder' "We are asking visitors to engage their imaginations and explore the many features at the event," says show producer Lory MacDonald. "Do you remember the joys of play and discovery as a child? Come to Artfest and see, hear and experience many new things." You can't miss Artfest!
Adult Art Workshops
For the first time, Artfest is offering adult art and craft workshops throughout the weekend. Visitors can register for one or purchase a weekend passport and take several. Learn to paint, make jewellery, macramé and more. BOOK A WORKSHOP.
First Nations Art Pavilion
The First Nations Art Pavilion is an outstanding feature at the event. Ten First Nations artists are exhibiting their artwork: paintings, bead work, sculptures, glass bead dreamcatchers, prints and jewellery. Meet the Artists
Artfest Kids
The Artfest Kids program returns with a fun-filled art activity tent of guided art-making all weekend long. Learn printmaking, water colour painting, drawing, and origami in the kids' area. Help us build our World of Wonder play zone among the Artfest Totem Trees. Make a tree fort, build a raft, explore a cave, and create your own play world. Explore
Craft Beer, Wine & Cider
Try out a variety of local food and beverages in our Artfest Craft Beer & Wine Garden featuring local craft beverages and delicious eats. Relax while you listen to live music all day with a variety of genres including Rock, World Music, Country, Funk, and Folk.
Poetry
Join us at Poets @ Artfest where we will dive into a Blackout Poetry experience. This unique process makes it easy to craft a poem that will surprise and delight. All poems will be included in our poetry walk. Poetry readings take place all weekend long. PLUS a Poetry Book Launch. Discover More.
100ft Chalkboard Mural
The World's largest Chalkboard Mural is an Artfest favourite. Join mural artist Arthur II to explore and create a World of Wonder on the wall. The mural will transform over three days with the final result unveiled on Canada Day.
Live Theatre
Live theatre pop up performances take place daily with the Bare Foot Theatre Players holding court. Sing along and engage in their playful drama. View Schedule
Circus Arts
Feeling a little acrobatic? Kingston Circus Arts is onsite for Sunday and Monday offering some fun activities to try out. Book a lesson and watch various performances and demos. Aerial silks, hooping, poi, partner acrobatics and more! 15-30 minute lessons for individuals and groups. Book your spot now before we fill up! Come to Artfest! More Info
CITY PARK MAP • SHOW PROGRAM Coming Soon
FREE admission. Donations appreciated.
Artfest Kingston Christmas Art & Craft Show
December 7-8, 2019
Saturday 10am-9pm, Sunday 10am-5pm
100 Portsmouth Ave, Kingston, ON
Enjoy 125 Artists and Artisans • Live Music • Santa's Elf Stations for kids • The Giving Tree • The Mistletoe Bistro • Craft Beer, Wine & Cider • FREE PARKING and more.
$10 Admission (unlimited re-entry), children 12 and under are free.
Artfest Kingston Summer Photo Gallery
Artfest Kingston Photo Gallery
Brad Harley~ Shadowland Theatre
Poetry Books for sale at Poets @ Artfest Tent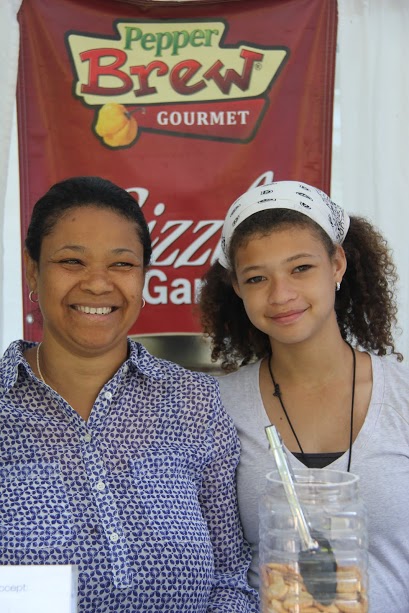 Liz and Cayenne ~ Pepper Brew
Under the Sea~ Family Picnic Table Project
Snippet of the Artfest Mural~ day 4
Lory MacDonald & daughter Devaki
Shadowland Theatre Parade Band
Françoise and Thierry~ L' ATELIER DU PRESBYTÈRE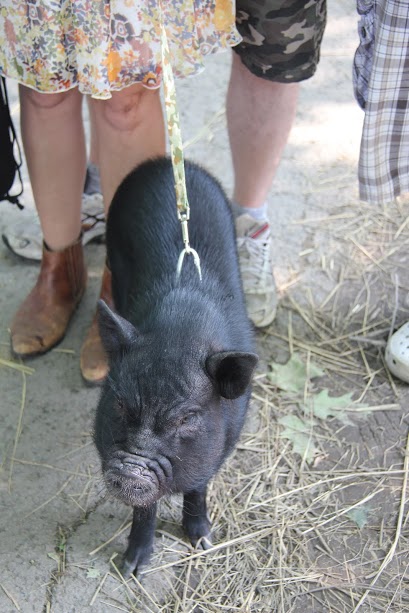 Making the Sculpture Garden Art
Family Picnic Table Project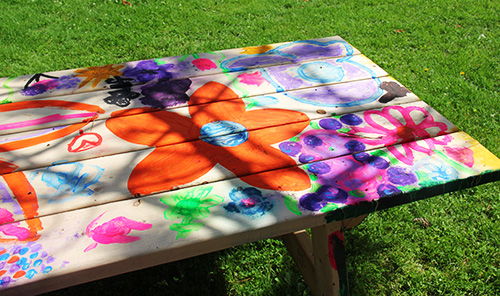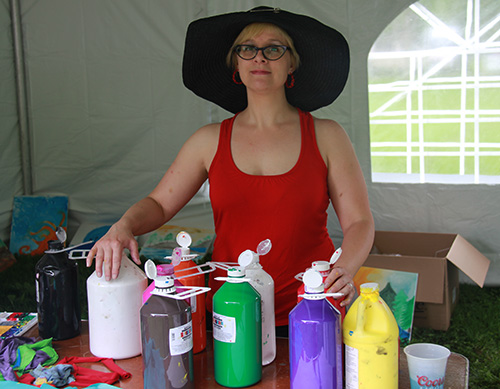 Melinda from Wallacks leads the Easel Invasion
Karen Peperkorn leads the adult art workshop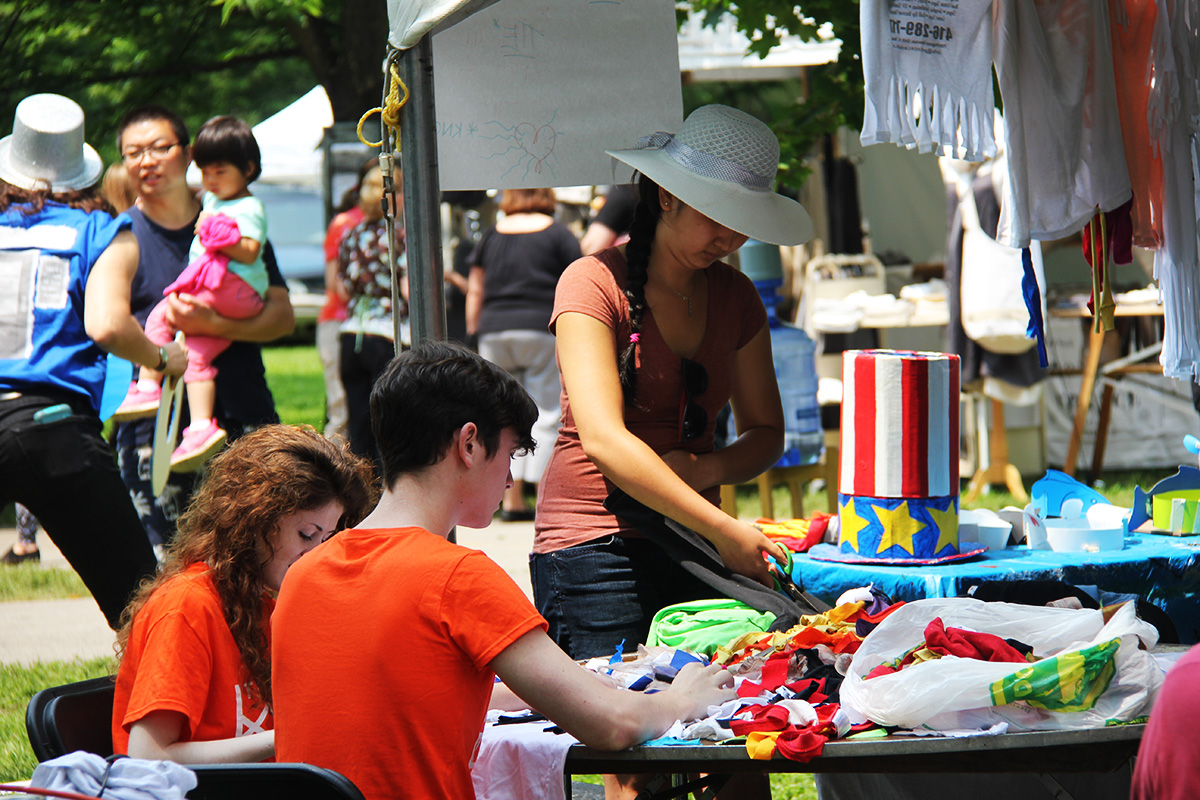 Visitors Make Costumes at the Theatre Arts Tent
One of our finished picnic tables at its new home
Mindi from Kulwerks Lanterns
Ebon from the Kingston School of Dance
Blue Canoe Theatre Troupe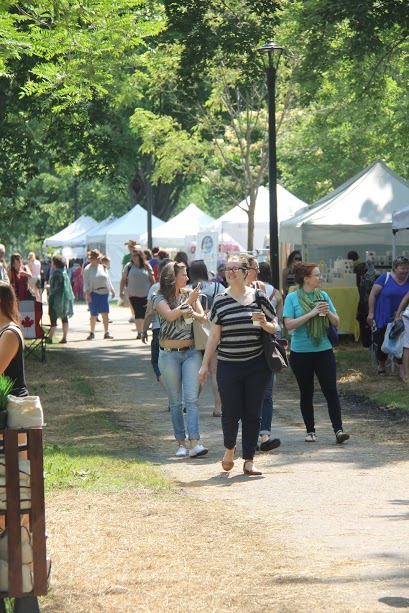 Artfest Kids workshop assistant Kathleen Greenwood
Anne Barber~ Shadowland Theatre
Lory MacDonald & Sylvia Hearn
Shelley Hannah~ Artfest Team Member
Brad Harley making the Abraham Lincoln giant puppet
Cole Talbot~ Iron Oak designs
Iron Oak Designs~ Metal Canadian Flag
Sabrina Parrish & the Big Sisters volunteers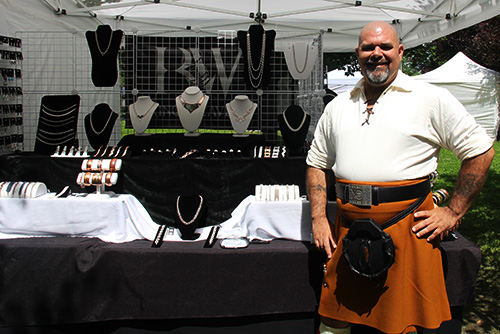 Abraham Lincoln, Peter Stoud Deputy Mayor of Kingston and Sir JA Macdonald
Captain America & Al Hearn
Stilt Walker Captain America~ Rick Simon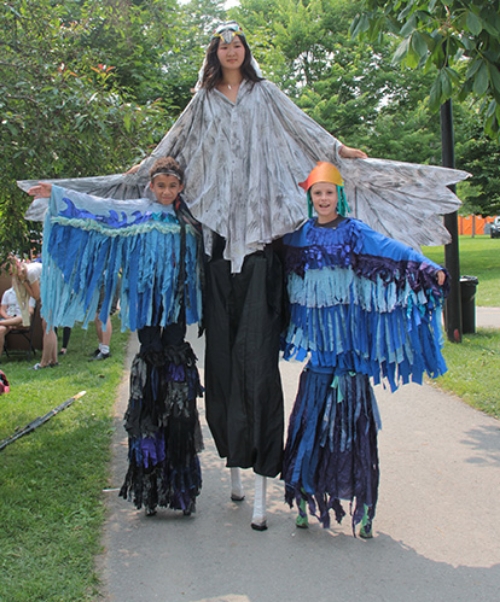 New Stilt Walkers at Artfest
Lorty MacDonald leading the Artfest Parade
Shannon Brown & Lory MacDonald
Alice, Chris, Al and Brad~ The Artfest Parade Band leads the march!
Grand Finale Parade at Artfest
Kingston Seniors Centre~ Tent at Artfest
Nancea Whitham~ Tenacious
Heather and son at Artfest
Canada Day~ the serious side....
Gryphon~ Artfest Music stage manager
Easel Invasion participant
Out of Ruins re-claimed Vodka Glasses
Stepping out in style on Canada Day at Artfest
Bryan Paterson Mayor of Kingston
Robert from Henderson Farms
Raw Eco Jewellery~ handpainted antler
Devaki MacDonald~ Raw Eco Jewellery
Dave Larkin~ Wilton Cheese
Camile~ Artfest Volunteer
Elizabeth ~ Artfest Volunteer
Jamie from Dawning Jewellery
Lessons with stilt guru Rick Simon
Beautiful Crowds at Artfest
Lory MacDonald~ Artfest Show Producer
Copper Patina & Crystal~ Raw Eco Jewellery
Gypsy Bangles by Raw Eco Jewellery
Henderson Farms Preserves
Robert & comrad~ Henderson Farms
Powdered Graphite Class with Karen
Burrito Bunker ~ Breakfast Burritos!
Bruce Kauffman~ Poets @ Artfest organizer
Rick Simon~ Stilt Walking Instructor