Artfest events always present performances by wonderful musicians to enhance the great atmosphere for visitors. We keep the music low-key so it doesn't overpower the art scene, yet engaging to make your time with us a rockin' good time. The show opens Saturday with Andy Griffiths and his energetic and passionate rootsy-folkin' rock tunes. Listen to his hit Running on Empty and get ready for a memorable performance at Artfest Toronto this Victoria Day long weekend.
Andy Griffiths at Artfest Toronto!
ANDY is an energetic rootsy folkin' rock singer/songwriter who writes from gut feelings and personal experiences.
He sings lead and plays a driving rhythmic/percussive style on acoustic guitar. Catchy melodies and tight vocal harmonies are prevalent throughout his tunes. Check him out at Artfest Toronto.
Andy produced a children's album (Andy Griffiths Songs for Children). To listen to his children's hit, Sandwiches, click here.
Join the talented duo, Melody Fair, as they present their collection of beautiful guitar rhythms and sweet melodies.
About the 'Dynamic Duo'...
David Wipper has a solid background in recording and concert performance. You will recognize his distinctive style from Grammy Award winning hit song Black Velvet and other hits by Amanda Marshall, Rita Coolidge and Return Trip.
Hazel Wipper hails from folk band Jesse and later the Decades and sings gorgeous lead with her partner David in Melody Fair. They perform a wide range of folk and rock classics showcasing David's stellar guitar skills and Hazel's amazing voice.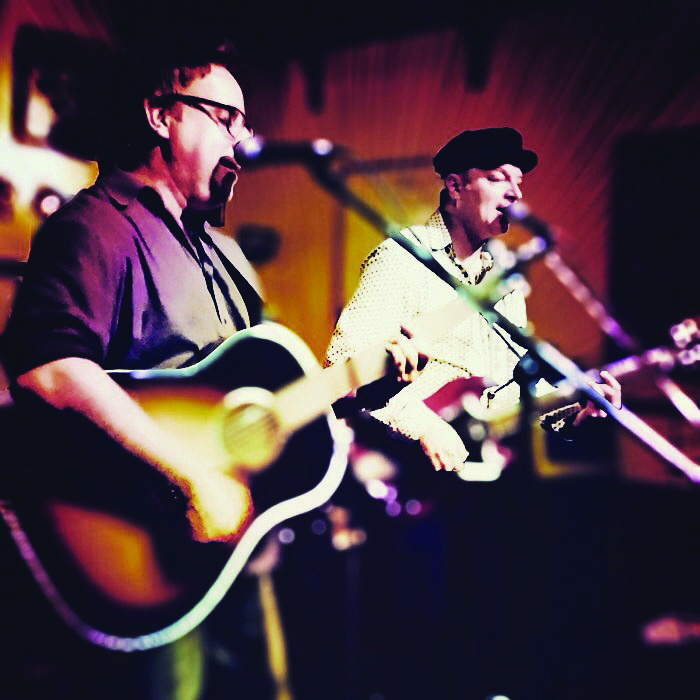 Tim Bovaconti & Patrick Allcock
Tim Bovaconti & Patrick Allcock will be groovin' on the stage this Victoria Day!
Join us at Artfest Toronto all day long on Sunday, May 20th - to listen to Tim Bovaconti and Patrick Allcock. Tim Bovaconti is lead guitarist with Burton Cummings and Ron Sexsmith as well as an artist/producer in his own right. Patrick Allcock is a songwriter and musician.
Tim and Pat have been sharing the stage for almost two decades in the Toronto area, as a duo or with a full band. They are well known for their harmonies and musical sense of fun, playing classic tunes (But, not always the most obvious choices!) and always providing a good time!