At Artfest Toronto we include EVERYONE when considering our market and what our Artfest goers want to take home. For instance, Jewellery artist Kathryn B. and founder of Chibi Seimei Inc. has designed an entire product line just for your family pets!
Artist/Designer, Kathryn Belzunce, began her jewellery journey with japanese origami before creating her own distinct jewellery line. She continues to use japanese washi which is nature-themed and gives an endless array of design possibilities in the exclusive jewellery that she creates.
Kathryn is inspired by modern art masters such as Chagall, Kandinsk and most of all, by PIcasso and Braque for their style in fragmentation which influences her industrial Steampunk and whimsical pieces.
Kathryn's varied mixed-media Steampunk jewellery line typically contains a colourful background in each piece of japanese washi or artisan marble paper. She further sets each piece carefully with a charm, vintage watch part or an accent of a cubic zirconia. Once finalized, Kathryn seals her creation with quality resin so your one of a kind piece of wearable art will last a life time!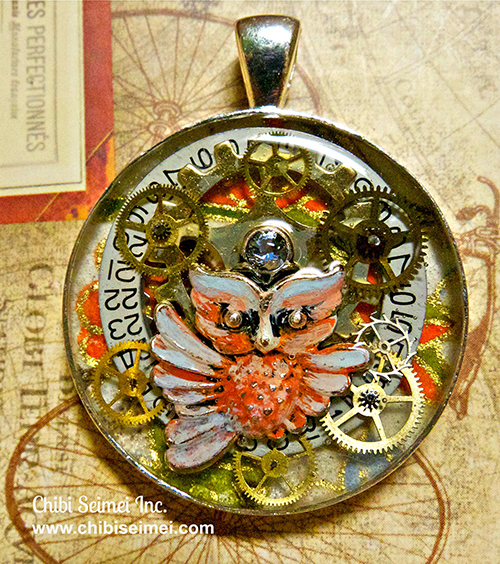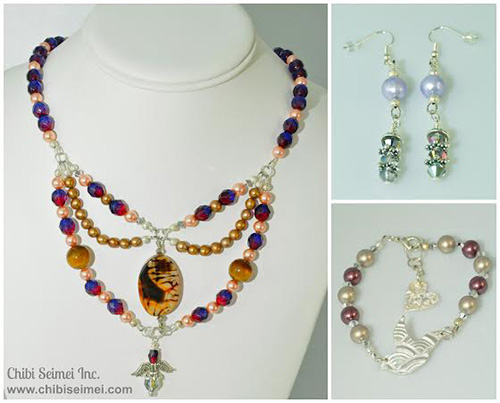 Find Chibi Seimei Inc. at Artfest Toronto this Labour Day long weekend, from Sept 4- 7! See you there!